HCBT 2022 Business Awards
PRESENTED BY PETER TRIANTOS ART GALLERY & SCOTIABANK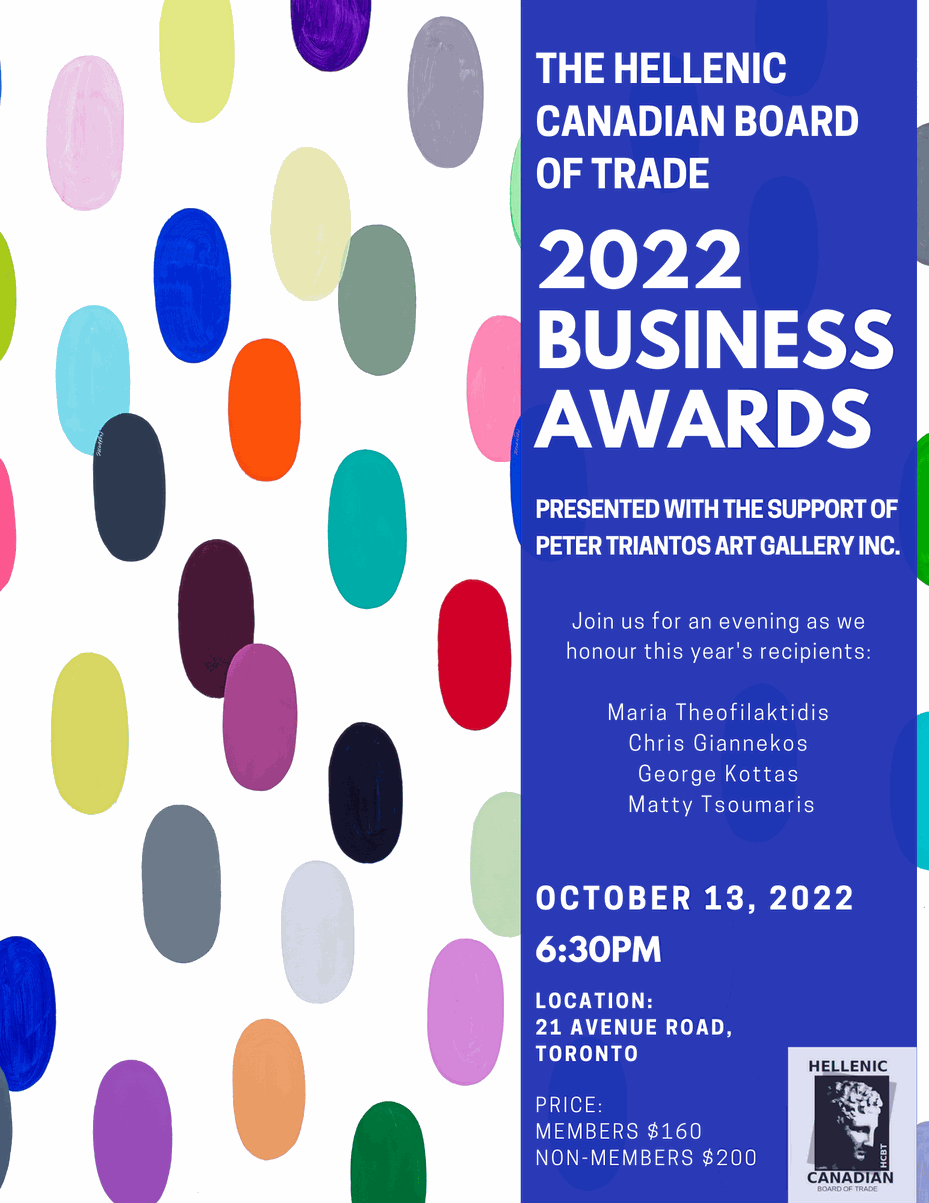 The Hellenic Canadian Board of Trade Business Awards
October 13, 2022
Following a two-year hiatus imposed by the pandemic, our flagship annual event, dedicated to the celebration of Canadian-Greek business excellence, returns at Peter Triantos Art Gallery in Yorkville with a new concept — designed for a unique shared experience.
As we honor this year's award recipients, join us in an evening of inspirational business success stories fused with contemporary art, delectable food, an open bar, and quality networking with fellow Torontonian Hellene and Philhellene business leaders.

Your attendance is important to us and will support furthering the HCBT mission— to becoming the Pan-Canadian advancement agent for inter-generational business and professional growth.

---
2022 Award Winners & Speakers
Matty Tsoumaris, Honeycomb Hospitality Group Inc. 
 Maria Theofilaktidis, Executive Vice President, Global Finance at Scotiabank
 George Kottas, CEO & Founder at Ghost Kitchen Brands
 Chris Giannekos, Retired Deputy Minister at the Ontario Ministry of Infrastructure
---
Tickets
A limited number of tickets is available for $200 for non-members and $160 for members (active HCBT membership and login are required).